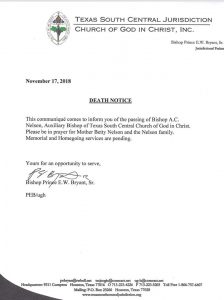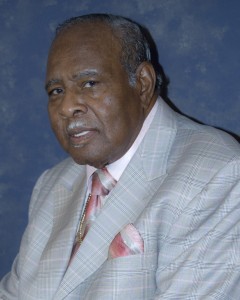 This communique comes to inform you of the passing of Bishop A. C. Nelson, Auxiliary Bishop of Texas South Central Church of God in Christ.
Please be in prayer for Mother Bettye Nelson and the Nelson family. Memorial and Homegoing services are pending.
Yours for opportunity to serve,
Bishop Prince E. W. Bryant, Sr.